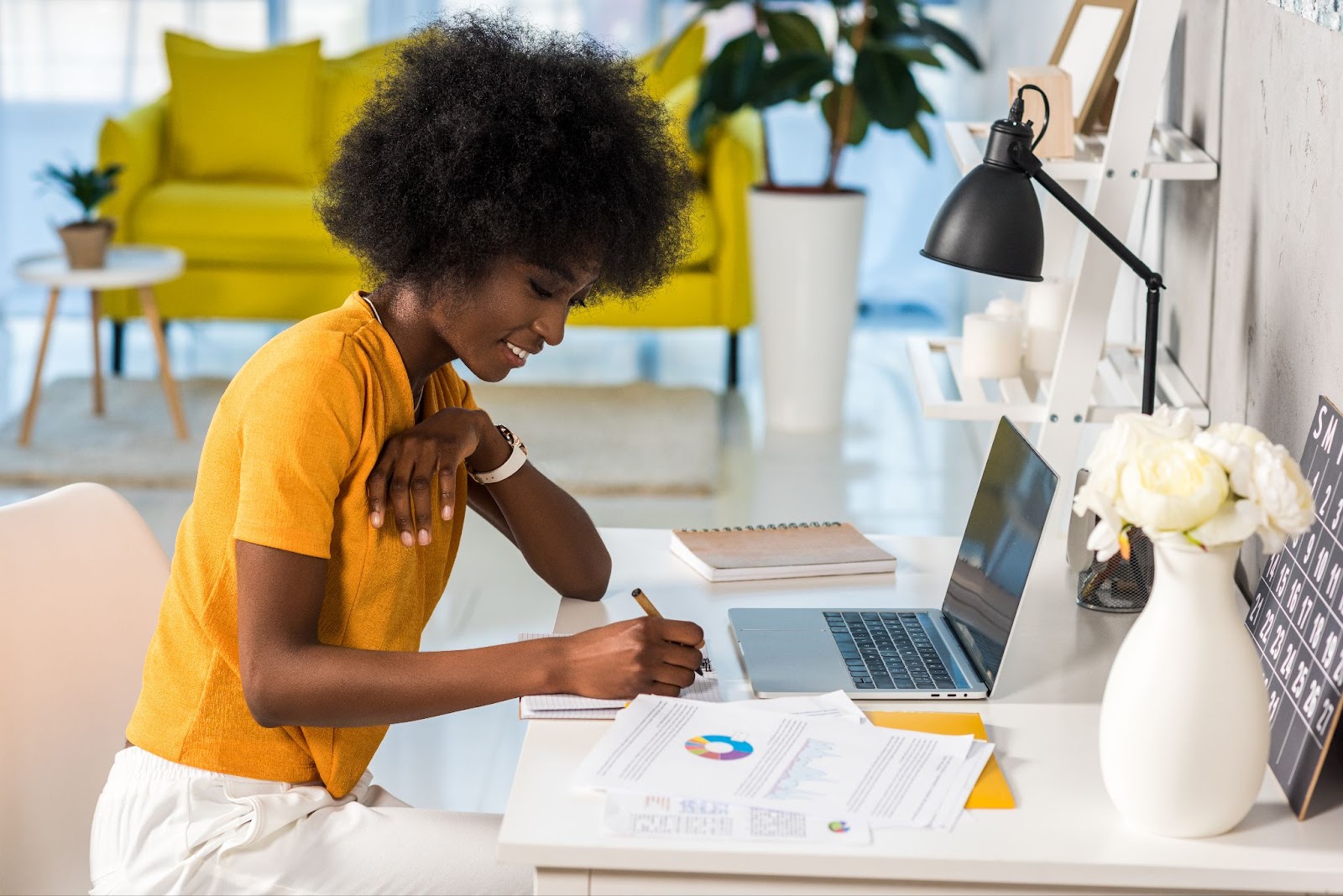 Topia Remote Work News Roundup
Organizations and employees across the globe are embracing flexible work models. Whether moving to a fully remote workforce or a hybrid model, businesses are changing how and where they work.
In this post, we highlight the impact remote work is having on employees and businesses, The Great Resignation, findings from our recent Adapt To Work Everywhere survey, and explore how technology can help scale your remote-hybrid policy to attract and retain top talent.
The Future of Work is Flexible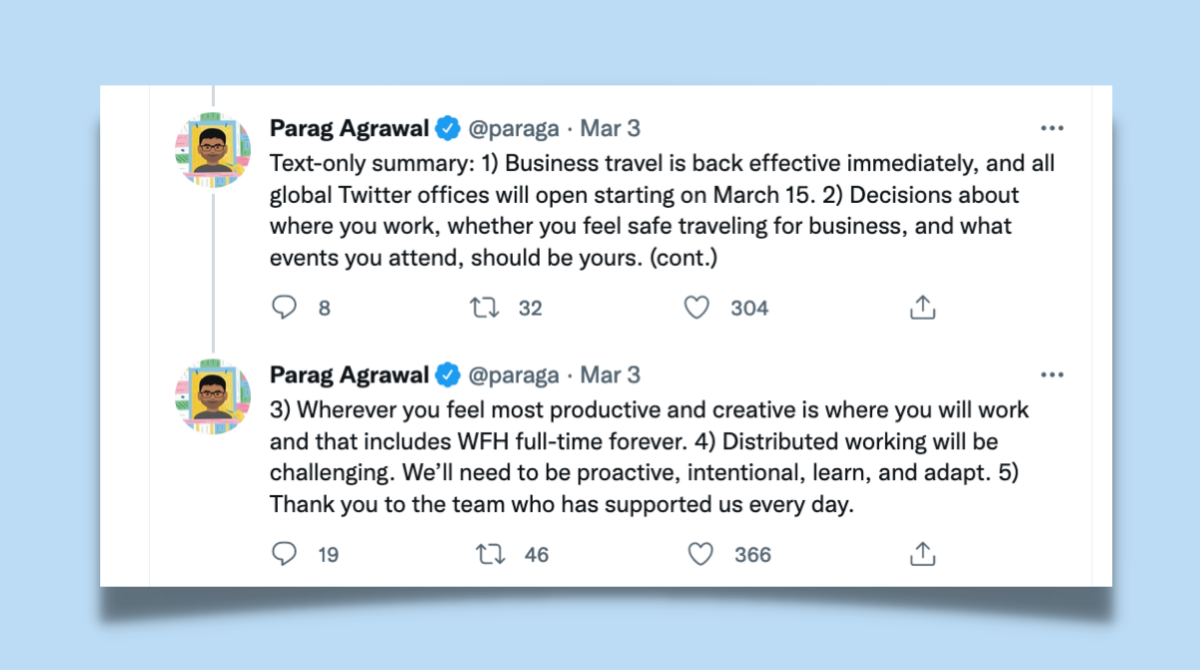 In a tweet last month, Twitter CEO, Parag Agrawal, announced he would be keeping the option of working remotely "forever." Twitter isn't alone in embracing the work from anywhere model. Here's a roundup of articles on companies offering fully remote work options.
Effects of Remote Work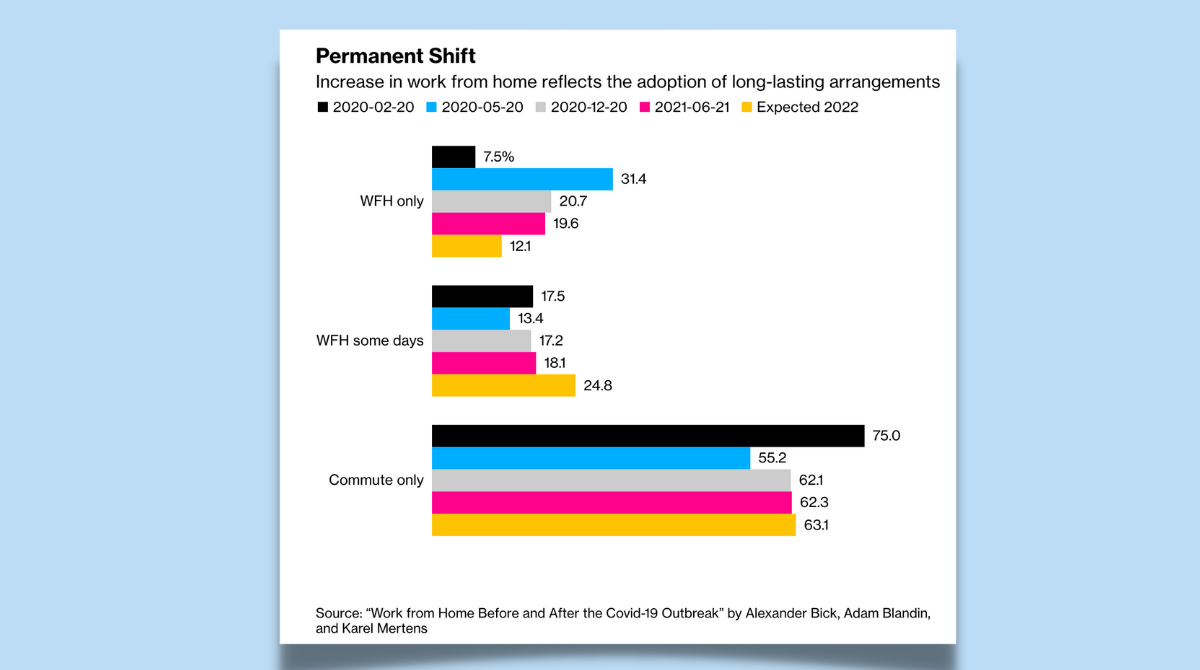 How does remote work impact employees and businesses? In a recent Bloomberg article, Alexandre Tanzi explores two new studies that point to the lasting implications of a mobile workforce.
Here are three articles covering the effects of remote work.
Benefits and Challenges of Remote Work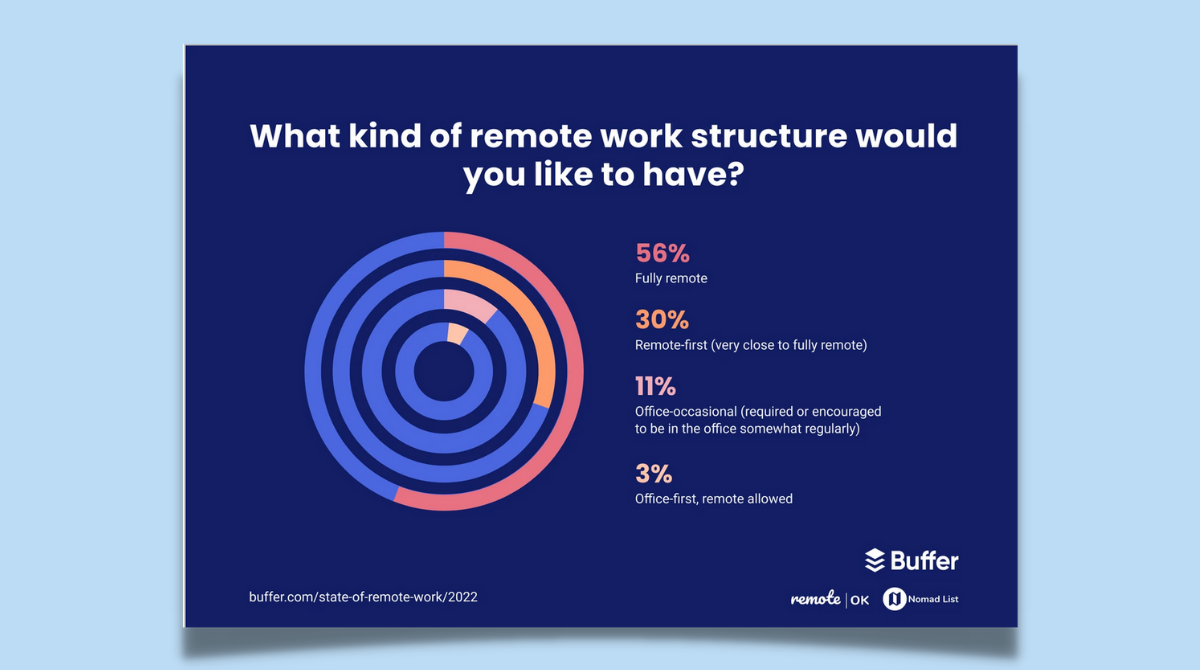 Buffer released their 2022 State of Remote Work Report with data from over 2,000 remote employees worldwide looking at the benefits and challenges of remote work in 2022. One thing was clear: most of the workforce wants to stay remote.
Check out these articles to explore employee sentiment around remote and hybrid work.
How technology can help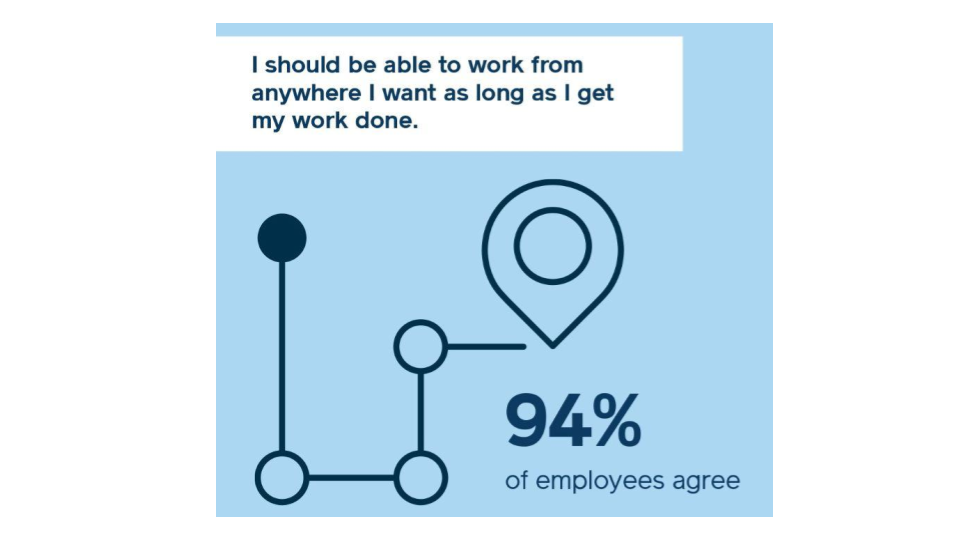 Our 2022 Adapt survey explores shifts in employee priorities and attitudes toward the nature of work. Here are some of the key findings that really stood out to us:
94% of employees agree that they should work from anywhere, so long as they get their work done.

29% of respondents changed jobs in 2021, and 34% are planning to resign in 2022

48% of employees believe their company's remote work policy exists to make it easy for the business/HR to say "no."

39% of HR staff discovered their employees working remotely where they shouldn't be.

90% of HR leaders believe their employees report their working locations accurately. The reality? 33% of workers are doing so.
The results show an overwhelming demand for remote and flexible work opportunities, it's clear companies must adapt if they hope to retain and attract the best talent. Topia's remote work solution is an industry-first end-to-end remote work technology solution delivering automated workflows, reports, and notifications that protect businesses and employees from audits and fines while ensuring remote work policies can be delivered at the scale your business needs. With Topia, you can embrace modern talent strategies without creating more work for your people teams.

Want to see our remote work solution in action? Request a demo here.