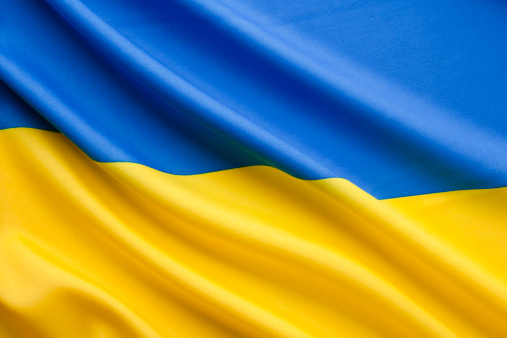 Topia: Crisis Support for Ukraine
The crisis in Ukraine has hit all of us at Topia very hard. We're a company founded on the principles of 'Free People Move' and 'Work Everywhere', believing fundamentally that the more people move and experience the world through global work, the more we understand each other; the more we come together as humanity.
Whilst our technology is normally used for the 'positive' movement of people - assignments, relocations, business travel which provide exciting opportunities for employees and teams - this last week has been a startling reminder of the wider applications of our technology; helping companies find out where their employees are, whether they're safe, and planning for potentially moving people out of impacted and surrounding areas.
We've launched a 'Ukraine Crisis' dashboard in our Insights provided to customers, helping customers visualize and support their population impacted by the invasion or by payment sanctions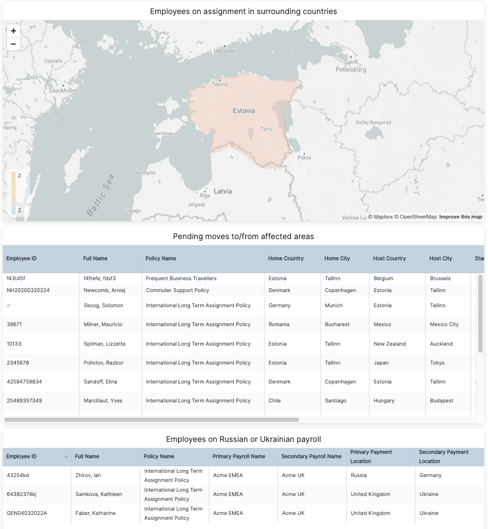 We're quickly researching ways our Topia Compass location compliance technology can help customers locate their employees and track their secure locations as they may be moving out of impacted areas and into surrounding countries.
We've also put out an open call to our customers and the wider market for ideas on how our technology can support them and their employees - being able to adapt our technology quickly and easily across our entire customer base is one of the core development principles of Topia, and we want to be able to react quickly as the situation rapidly changes.
With the majority of our Product and Engineering teams being situated in eastern Europe - across Estonia, Latvia and Ukraine - we're feeling the impacts deeply across our team, many of whom are either personally impacted or have close family ties in impacted countries. We're working with the Estonian Refugee Council to open our Topia office space in Tallinn to displaced Ukrainians who might need somewhere to work or study - a welcoming space with friendly faces, internet, and IT equipment, and a never-ending supply of coffee to hopefully provide some sense of respite at what must be a truly horrible time.
This isn't a company marketing pitch - it's a heartfelt desire to want to do more through our teams, our technology, to support the mobility space. We ask you to please get in touch with us if we at Topia can help at all, or if you have any ideas or feedback on the challenges you are facing and the technology support you could need. Please contact info@topia.com or contact me personally at chantel@topia.com.