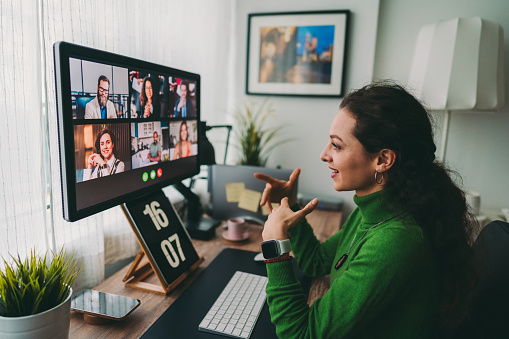 Flexible and remote work is key to attract and retain top talent
The 2022 workforce has spoken, and they want flexible work options.
Topia's annual Adapt survey uncovered that 94% of employees feel they should be able to work from anywhere, so long as they get their job done. Over the past year, this feeling has increased in all regions (up from 91% in 2021).
"It's clear that remote work is here to stay, and our Adapt study suggests that if companies say no to flexible work arrangements, they will lose talented people and struggle to replace them," said Steve Black, Topia Co-founder and Chief Strategy Officer in a recent GR article
The Great Resignation is not just a buzzword: a whopping 29% of employees changed jobs in 2021, and 34% are planning to resign in 2022. What's driving this exodus? With a new normal brought on by the global pandemic, employees have become accustomed to working anywhere and don't want to give it up.
64% of employees say being required to work from the office full time is a top reason for leaving a company.
Flexibility is no longer optional to remain competitive — it is essential.
A record 47.4 million Americans quit their jobs in 2021 — more than a quarter of the total workforce. With millions of people resigning, companies must listen to and consider what employees want. And they want flexibility.
41% of employees say flexibility to work from home is a reason to change jobs.
The 2022 workforce wants more flexibility in when and where they work. And, if you don't provide that flexibility, they will find it elsewhere.
Do you want to hold onto your top talent? Almost half of those surveyed in our 2022 Adapt survey reported they would be motivated to change jobs if required to work from an office. If you hope to keep your valued employees, understanding their work priorities and values is key.
96% of employees rank flexibility in working arrangements as a key factor when finding a new employer.
Flexibility is the key to attracting and retaining talent.
Being able to attract top talent is crucial. We are experiencing an unprecedented labor shortage, and attracting qualified candidates has become a significant challenge. The answer: broaden your search area significantly.
According to our study, 80% of employees believe companies should hire based on exception and skills, not location, and 81% feel companies should find the right talent wherever they are in the world. People want to work with the most qualified talent, even if that means thousands of miles could separate them.
The workforce has spoken, and its clear companies hoping to attract and retain top talent must seriously consider offering flexible working arrangements.
It's time to adapt to today's increasingly complex world of work, watch our on-demand webinar to learn more about the importance of choosing the right technology to help you adapt to today's increasingly complex world of work.
For more insights, you can download the full Adapt report here.