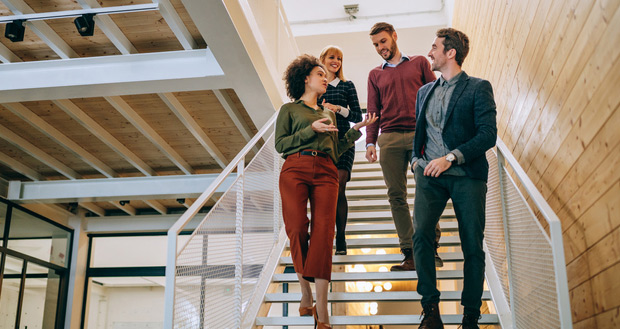 How to Improve Employee Experience Through Global Mobility
The hot topic on everyone's lips in 2020 is the "employee experience." As most HR professionals already know, it is a job seeker's market right now. After a record-setting 2019, the U.S. economy started 2020 with another strong jobs report. As of January 2020, job gains beat initial expectations, and unemployment rates remained at or near historic lows.
Now, more than ever, it is crucial to retain your company's top talent. Providing an enriching employee experience is vital in this regard. As it stands, 75% of employee turnover is preventable if the company takes appropriate action to keep the employee happy. Couple this with the fact that it can cost more than double the employee's salary to hire and train new talent, and there is a massive incentive for companies to find ways to keep their current employees.
One of the most robust strategies to retain employees and improve the employee experience at your company: global talent mobility.
How global talent mobility improves the employee experience
As the job market continues to crush expectations, retaining talent should be a top priority for your business. 2018 was deemed "the year of employee experience" by many HR thought leaders and influencers and sentiment hasn't dwindled. Recent studies have shown that only 15% of U.S. employees feel engaged in their jobs. This finding begs the question: how do business leaders engage the remaining 85% of employees?
Developing a global talent mobility program for your company is an extremely effective strategy to keep your employees engaged—employees who are deployed abroad experience higher job satisfaction overall, which leads to higher job performance. 40% of expatriates are among the top performers at their current companies. Additionally, this statistic is the result of an improved performance trend among ex-pats. The experience that is provided by a global talent mobility program stands alone in its ability to engage, motivate, and develop employees.
Employees who are supported in taking assignments abroad ultimately feel valued by their employers. As a company, you are taking a measured risk in deploying an employee––and the employee intrinsically knows that. An employee who may have felt stagnant now feels reinvigorated, and their work product demonstrates a marked improvement. Talent mobility is a surefire way to shake things up, and with the right tools, can improve employee experience dramatically.
Global talent mobility program execution
The execution of your global talent mobility program is crucial to fully realize the potential gains from global assignments and permanent transfers. From an industry perspective, any global enterprise organization that moves employees between locations needs a mature, end-to-end program powered by a global talent mobility platform. Implementing this strategy ensures that HR teams have the data and insight they need while automating repetitive tasks and integrating data across HR systems enabling global talent mobility at scale
Leveraging outdated approaches and manually managing a global talent mobility program is an all-hands-on-deck situation. However, Implementing a platform like Topia's transforms talent mobility into a centralized, automated, and efficient activity. A complicated process with many touchpoints and stakeholders, that was once clunky and inefficient, now becomes more streamlined and manageable with the implementation of technology.
Investing in a global talent mobility program will have a two-fold impact on employee experience and talent strategy. First, offering global talent mobility experiences will make your company a more appealing workplace. Second, by retaining top talent, you'll save money on recruiting and training new employees. For more on delivering great employee experiences through global mobility, check out this recent webinar.